the goodness never ends. :)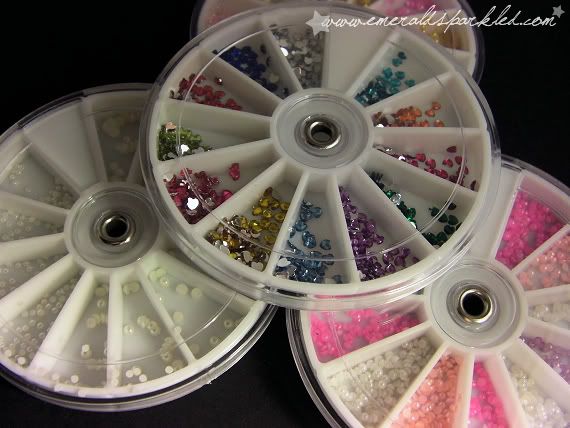 do you know what these are?
until recently, my concept of nail art only involved drops of polish swirled with a toothpick to create flowers. when i rediscovered the blogging world, i found more than a couple of blogs written by nail polish addicts. :) one of them, Deniz of Emerald Sparkled, has been sharing many fabulously designed nail art creations on her blog and now she's offering her readers the chance to try them out themselves. online nail art supply store Born Pretty is sponsoring her christmas giveaway: five $20 coupon codes that'll let you enjoy these goodies for cheap! see the details
here
.
do we even have these here?
the cold weather has made my lips into a dry, chafed mess. as much as i love the human nature lip balm i got from lizz, it doesn't seem to moisturize my lips enough (and my boyfriend is wary about borrowing tinted lip balm). hopefully, these sticks from
All Made Up's giveaway
will do the trick. :)